Dpf Cleaning Machines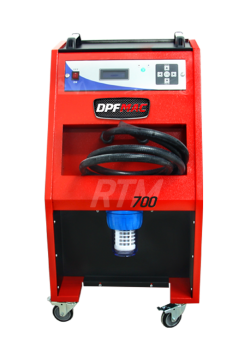 Dpf Cleaning Machines; The company Çınar Machine (Dpf Cleaning Machine) combines our experience in many years of field work and designs and offers you efficient machines that benefit from the latest technologies.
Dpf Cleaning Machines
We took our place in this sector by creating a new brand with our machines that we set out to work correctly by completing the sectoral deficiencies. We are here to make a difference with our world-class certified, customer-oriented service understanding, aesthetic and aerodynamic design and practical use machines.
In this way we set off with our principles of trust and service, research and development are always one step ahead, and we have produced machines that are beneficial to nature and people. We are here as DPFMAC with our robustness in the market and our production for profitable service.
Reduces the performance of the vehicle, the vehicle falls out of traction. Idling circuit increases. Fuel consumption occurs with more. It exits the exhaust outlet in the form of white steam and the smell of the exhaust changes. The filter damages the engine when clogged. A clogged diesel particulate filter pollutes the air and the environment. Therefore, it is important to clean the vehicle when a particle filter (DPF) malfunction occurs.
Çınar Machine
DPF PARTICLE CLEANING MACHINE WITH OPEN CABIN
Our product is specifically designed to clean clogged diesel particulate filters, catalytic converters and bilumum filters in diesel vehicles via hot medicine.
It consists of two stages, hot and cold. With a resistance of 4500 watts, enough medicine is added to the water, which is raised to 85 degrees Celsius in 20 minutes in the liquid chamber. The hot medicine absorbed by a motor is passed through the pipes and through the particulate filter and at the same time, the particle filter is multiplied by the water flow rate. Medicated water released from the particulate filter, passes through the filter and reaches the liquid chamber. This process continues until the cleaning is finished.
For more information about Dpf cleaning machines, visit their website. In addition, you can contact company officials through the contact numbers available on their sites. You can click on the link text created for easy access to the Web page of Çınar Dpfmac Machine company.
Türkiye İletişim
Tel: +90 212 321 20 09
GSM: +90 554 182 11 09
Almanya İletişim
Deutschlandvertrieb Ingenieurbüro Kock
Saalburgstr. 97 61350 Bad Homburg
E-mail: info@ib-kock.de
Tel: 069-348 77 412